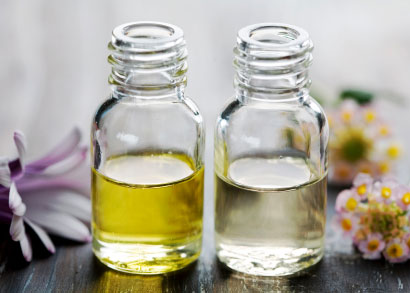 H
ave you heard of any magical hair oil which is capable of growing your hairs atleast a meter long? You don't need to wait long,only three bottles of oil will show a magic on you.Do you believe on such myths?If not, then cool you have something in similar with the author.
I never believe blindly and pay no attention to such advertisements.To my surprise, yesterday i noticed a BIG difference in the hairs of a baby girl and her mother who lives in our street.When asked,I was informed that they both have been using the same oil for a month.I was quite impressed of course.Seems its a time to believe on myths.Sometimes they strangely turn into reality.My intriguing nature took me to the lady who provides and prepares that oil. She is a beautician from America and claims to have an experience of several years.She checked my hairs(which are a bit longer than shoulder length) and passed a smile.She told me that she can grow my hairs till half of my waist just in four months.In six months they will grow till my knees.She strictly warned me that i should not use this oil for more than six months.According to her, this oil is alot energetic,it doesn't only grow hairs but also make them thick,shiny and healthy.Moreover it also strengthens brain.
She is also treating my skin.I have few pimples of which i always remain extra conscious.Believe me,I just have used her medicines twice and i can notice a REAL difference.All the pimples are now drying off.(which were quite fresh before using her cream).I noticed a girl who had lots and lots of pimples,and a land of moon like face.She treated her also,leaving all of us bewildered!I m really impressed and gonna order some oil bottles too :D
Surprises and shocks which I have given you haven't finished yet.She also have a very awesome treatment for weight loss.All herbal so no worries.People told me that her daughter has lost some extra pounds in just three months.when i got to know about it, i expressed my desire for weight loss hurriedly.But she rejected my desire and declared that you don't need to lose any.However,on my requests she will give me medicine for weight loss which I will use only for a month.She thinks a month use of medicine is ok for me.
She doesn't like being advertised.She sells her products to only near-by people or to some famous beauty Saloons.So dear readers, wish me luck.In my fantasy I'm a princess now,perfect in everything by these magical herbal products;)
P.S All images are random
UPDATE: I have tried her treatments, and i really coulnot find any difference. Oil increased the hair fall problem. Whereas pimples dried off, but it also dried my skin terribly!